WeWin4u can win competition prizes for you
WeWin4u is the UK's best automatic competition entry site. We will enter your details into more free competitions than anyone else to win YOU great prizes.

With an 12-year history of excellent customer service, WeWin4u members have won money, holidays, gadgets and much, much more without lifting a finger, and for less than the price of one lottery ticket a week. Let us show you the smart way to win.
Read our reviews | WeWin4u winners | Subscribe now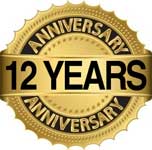 Our expert prize finders locate the competitions then we teach our custom-built software to enter your details into the websites automatically. It can enter you into dozens of quality competitions in the time you might spend doing one, and of course it never gets bored, gets the answer wrong or forgets a closing date. It will even complete Captchas for you, something no other automatic entry service will do.
When you subscribe with us we'll ask for the details most entry forms need, and you can use a brand new email account just for competitions, so your usual Inbox won't get filled with spam. Naturally, we'll decline all offers that lead to junk mail so you just have to sit back, and with a little luck, wait for the prizes to roll in.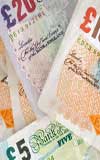 Sign up takes only minutes and you can choose the types of prizes you would like to win, and they will come directly to you as if you had entered the competition yourself.
We've created hundreds of winners since 2006 and our WeWin4u winners page proves our system really works. With your My Entries page you can check your entries 24 hours a day, and each month we'll email you a statement showing which competitions you've entered, the date and time you were entered for them, and when they close. We can't guarantee that you'll win, but we do know that if you're not entered, your chances of winning are zero.
So if you've been tempted by the prizes on offer, but have got better things to do than fill in box after box, let WeWin4u do the donkey work. Automatic competition entry is the smart way to win online competitions, why not take a moment to see how people just like you are winning great prizes with no effort at all. Tell me how I can win
I have just got back from the awesome holiday to Australia which you won for me! I had the greatest time and just wanted to say how great your website is. Thanks again!

- Mrs Ord, Tyne and Wear
Recently Entered
£££££

Holiday to Vietnam (no flights)

£££££

Break for 2

£££££

Luxury holiday for 2

£££££

Family weekend in Europe

£££££

Family holiday

£££££

Mountain bike

£££££

Holiday for 2

£££££

Holiday for 2

£££££

Trip for 2
Britain's Best Value
An annual subscription currently costs only £65.99, a six month subscription is £37.99, and a three month subscription is just £21.99.
For your subscription fee we will:
Enter you into every competition we can find that fits the prize criteria you have selected
Send you a monthly email showing the competitions you have entered
Give you real-time access to your latest entries on our My Entries webpage
All we ask is that you sign up for at least 3 months at a time. The longer you sign up for the cheaper it gets. You can sign up in a just a few minutes and we'll start entering you into competitions today, there's no need to wait.
My competition fee has already paid for itself many times over.

- Mrs Farrell, Lancashire