Competitions Added
Since March 2006
Now entering for prizes
worth £ 269,950 including...
£57,550 Cash & Vouchers

---

2 Cars

---

69 Holidays

---

4 TVs & Computers

---

5 Phones & Gadgets

---

39 Fashion & Beauty

---

93 Home & Garden Winning you internet competitions effortlessly
Total prize value £269,950

---

£57,550 Cash & Vouchers

---

69 Holidays

---

4 TVs & Computers

---

5 Phones & Gadgets

---

39 Fashion & Beauty

---

93 Home & Garden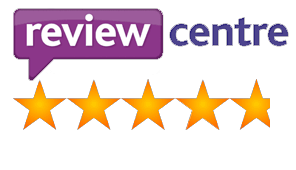 What we do is simple – we find companies promoting their products or services using online competitions, and then enter your details into them. If your name is picked, you get the prize, and it will come directly to you.
There are literally thousands of great prizes available every year that someone has to win. Obviously luck plays its part, but with WeWin4u you can enter hundreds of competitions every month without spending hours online.

If you've ever wished you could win the prizes you've seen online but just don't have the time, then WeWin4u is here to make your wishes a reality.
With our advanced automation technology, we can enter you into dozens of top quality competitions in no time at all – saving you heaps of effort and hassle.
Our system is incredibly reliable – it never gets bored, makes mistakes or forgets important closing dates. That means you'll have a much higher chance of winning than even the most dedicated competition enthusiast.
And the best part? Even if there's something our system can't automate, we'll take care of it for you – so you can sit back, relax and know that we've got everything under control.
When you sign up with us, we'll collect the information most entry forms need and you can use a brand-new email address to keep your inbox spam-free. You'll also have access to your own personal My Entries page, where you can keep track of all your entries and feel confident that we're doing everything we can to help you win.
Rest assured, we take your privacy seriously. We'll never use your details for anything other than entering competitions on your behalf, and we'll always decline any offers that could lead to junk mail. So why not give our system a try and see how much you can win?
At WeWin4u, we put YOU in control of your prize-winning destiny. Only our service allows you to handpick the types of prizes you want to win, and our cutting-edge system tailors your entries to your unique preferences. Plus, each month we'll send you a detailed statement outlining which competitions you've been entered into, the dates and times of entry, and when they close.
Since 2006, we've helped hundreds of lucky winners claim amazing prizes – and our WeWin4u winners page is proof that our system really works. We're constantly refining and upgrading our technology to ensure that you have the best possible chance of winning. Whilst we can't guarantee a win, we're confident that our service gives you a better chance than any other, at a price that's lower than the cost of buying just one lottery ticket per week, and far, far lower than our competitors.
If you're tired of the hassle, wasted time, and lack of return from traditional competitions, then WeWin4u is the solution you've been searching for. Whether you're a seasoned pro or just getting started, our service takes the effort out of entering competitions, and replaces it with real, tangible rewards.
Automatic competition entry is the smart way to win online competitions, why not take a moment to see how people just like you are winning great prizes with no effort at all.
Get started on your prize-winning journey in just a few minutes with WeWin4u!
Our sign-up process is quick and easy, and we can usually start entering you into competitions right away – there's no waiting around necessary.
We know money is tight right now so we charge just £2.00 a week, collected every 13 weeks, and there are no joining or set-up fees to worry about.  Compare that to our competitors, who charge over £200 for a year's subscription, and enter far fewer competitions than us.
When you sign up with WeWin4u, you'll receive a monthly email detailing all the competitions you've been entered into, as well as 24-hour access to your latest entries on our My Entries page. We believe in complete transparency and want you to feel confident in our service at all times.
Don't waste any more time and effort on traditional competition entry methods – sign up with WeWin4u now and with luck you can join the happy WeWin4u members below….