Tell me more about automatic competition entry
If you've come this far, you're probably interested in the possibility of winning great prizes by entering internet competitions automatically. Click on the headings, or just read the whole thing! If there's anything you're not sure about, contact us using the link above, and we'll answer any questions you might have.
Online competition prizes are changing every day. See our recent competitions page or click on the link above to see the types of prizes recently up for grabs.
You can win holidays, flat screen televisions, games consoles, weekend breaks, cameras, mobile phones, computers and even cars, but there are still plenty of competitions where you can win money and vouchers too!  
These prizes will come directly to you.  We just save you time and effort by entering your details in the competitions.


Why should I subscribe – I could enter on my own?
Because you've got better things to do!  If you enjoy spending your time entering competitions, and that's your hobby, then that's fine. But if you'd rather be in with the same chance of winning as those people, and spend your precious spare time in other ways, then WeWin4u is for you.
Entering competitions online sounds like it should take moments, but if you've ever done a few, you'll know that locating a competition to enter, submitting all your details, supplying the correct trivia answers, making sure you haven't missed the closing date, and avoiding the 'Can we contact you with more information' boxes, can take longer than you think.
Now imagine doing that over and over again, and suddenly you're spending hours locked away in front of the computer, when WeWin4u members are being entered into the same competitions automatically, and spending their time with their friends and family or on their other hobbies.
I was sceptical about joining any competition website but after subscribing to WeWin4u in June last year I've won a fire pit BBQ, a weekend for two to Berlin and Sony 42″ TV so I consider it amazing value for the outlay I've made! It's easy to join and there is no undue pressure to renew, given what I've won I've been extremely lucky and consider this better value for money than playing the lottery every week! Give it a try, you never know!
Will you answer the tricky questions for me?
Absolutely! Almost every competition demands some nugget of information to enter. With our internet resources we can quickly find out the answers, saving you even more time and trouble.


Which competitions will you enter me into?
We'll enter you for every free-to-enter UK competition we can find, and selected international competitions, that match the type of prize you prefer (see below) – but don't worry, you CAN choose them all. We think that whilst it's much nicer to win a holiday than a small cash prize, any prize is better than none. And if you win prizes you don't want, there's always eBay to turn those prizes into cash!
We won't enter you for so-called 'prize draws' or dubious foreign lotteries where you have to provide pages and pages of personal information in exchange for entry into a draw. This information is simply sold on to direct marketers who will bombard you with email and post.
At WeWin4u we only enter you for the prizes you actually want.
How many competitions will you enter me into?
We are often asked how many competitions we will enter you for, but of course this depends on how many prize types you select. As an example though, if you select all prize types you can expect to be entered into around 200 competitions per month – that's far more than our competitors aim for.

Tell me about my competition email address
With WeWin4u you can choose your own email address just for your competition entries. We will then use this address whenever a competition requires your email details (which is practically all of them).
If you don't have a spare email address handy, there are links on the sign-up page to several popular providers.


Will I get bombarded with marketing information?
We always choose the 'No additional information please' options for you but organisers run competitions in order to attract more business so we strongly recommend you use a separate competition email address so your home inbox doesn't fill up with Spam.
We also promise never to pass on or use your details for anything other than entering competitions for you.
Some competitions require us to sign-up to email newsletters in order to enter.  Don't worry – simply unsubscribe when the first one arrives.
How do I know what I've entered into or if I've been entered at all?
You can check your entries on-line simply by clicking My Entries at the top of the page, and entering your membership number and competition email address. Plus, every month we will email you a list of the competitions we have entered on your behalf. This will include the date and time of entry, the prize and the closing date, and of course you can always access your competition email account where you may find entry confirmations from the competition organisers.
Please note that whilst most competition organisers will not send an email simply to confirm your entry, some may require you to click on a link in a confirmation email, so you should check your email account regularly.

Will you tell me if I'm a winner?
No. In fact, we won't even know. When you win, the competition organisers will contact you directly using the contact details you provided to us, or via your entrant's mailbox. You should check your mailbox regularly to see if you have won and to ensure it is not removed through lack of use.
When you do win though, please do tell us!
A weekly subscription is currently just £2.00, and we'll collect it every 13 weeks so you will pay £26.00 at the start, and then £26.00 every 13 weeks after that which we will collect automatically. This helps keep our costs down, and allows us to keep your charges low.
We're proud to be the UK's best value competition entry service – our competitors all charge over £200 a year, and they won't even let you choose the types of prizes you want!
Sign-up takes just a couple of minutes and we will start entering you in competitions as soon as we confirm your membership details, which in most cases is within an hour and often much sooner.
For your subscription we will:
Enter you for every competition we can find that fits the prize criteria you have selected
Send you a monthly email showing the competitions you have entered
Give you real-time access to your latest entries on our My Entries webpage
In addition, you can reduce your next subscription by £6 for each friend you recommend.   It's a great way to keep your costs down and spread the word too.   Your friend might even win a great holiday and take you along!


What information will you enter into the competitions?
We'll enter the information you provided to us on the sign up page, just as if you had entered it yourself.
What are the types of prizes on offer?
We've grouped prizes into the following categories:
Arts & Crafts
Books & Magazines
Boats
Bicycles & Motorbikes
Cameras & Camcorders
Cars
Cash & Vouchers
Computer
Digital Radios
DVDs
Electrical Goods
Event Tickets
Extreme Activities
Fashion & Clothing
Food & Drink
Foreign Holidays
Games Consoles
Health & Beauty
Home Entertainment
Home & Garden
Jewellery & Watches
Kids
Mobile Telephones
Motoring Accessories
Music
Office
Personal Music Players
Sport
Televisions
UK Holidays
Foreign Weekend Breaks
Activity Holidays
Spa Breaks
UK Weekend Breaks


Can I still enter competitions I find after joining?
We don't recommend it as you are likely to enter competitions we have already entered for you. You may disqualify yourself by entering multiple times. Joining WeWin4u frees you from the time and effort of entering competitions for yourself, so you can spend your time in other ways.
Any UK resident over the age of 18 can join, but unfortunately we cannot accept applications from the Republic of Ireland, Isle of Man or the Channel Islands.   The reason for this is most competitions we enter also restrict entries on this basis.
We can also only accept one application per household.  This is because multiple entries from the same address will often be rejected as duplicate entries, even if they are for different people.
Please note that if you are professionally involved in competition promotion or marketing, you are unlikely to qualify for entry in competitions you are connected with.


Why you can trust WeWin4u
We've been running WeWin4u for 17 years now and remain committed to offering the best service to our customers at the most competitive price. We value your custom and will always treat you the way we would like to be treated ourselves. But here's a few things we won't do…
We won't take your money and not tell you what you've entered.
We won't sell your details to anyone else. Ever.
We won't tie you in to long term contracts or direct debits.
We won't abuse your home email details and fill your inbox with Spam.
We won't fill our website with unrelated advertisements and broken links
We won't promise to enter you in an unverifiable number of competitions
We won't quibble if you decide to leave.
In short, we won't mess you about, which is why we have the best reviews of any online competition website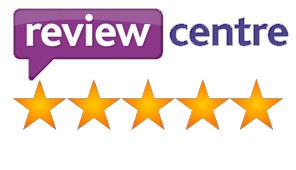 You can pay using any of the following cards






Just as my membership was about to expire next month I get my first win, and a decent one at that. I've won a 42 inch HD TV, a surround system, Blu Ray player, Amplifier, Compact Speakers, Subwoofer and an Xbox. I am now very satisfied and delighted I joined yourselves. Just want to say thank you for all the competitions you've entered for me and I'm delighted to be able to share the news with yourselves but now also delighted to be able to share the news of how I won with my friends and family 🙂 Many thanks again.

I do enter competitions myself regularly – so why should WeWin4u interest me?
It ought to interest you because although you may be entering competitions in your free time, that time isn't really free.  How come?  Well, it's all to do with  "opportunity cost" – that's the money you lose by not doing something that would have made you more money instead.
So, if you spend just one hour a day entering competitions and don't win, when you could have earned at least an hour's minimum wage, then that's around £10 you've lost every hour – and remember, that's the minimum – it doesn't include heat, light, power or the cost of your computer or internet connection.
Many people hope they can earn some extra cash by selling the prizes they win, but if it costs you more to enter than you make back in prizes, you're actually worse off.
With WeWin4u you're being entered into all those competitions and the only expense you have to pay is your subscription.
Will you enter me for competitions every day?
Yes, we aim to run our system 7 days a week, even at weekends and Bank Holidays, so you can expect to be entered into new competitions every day.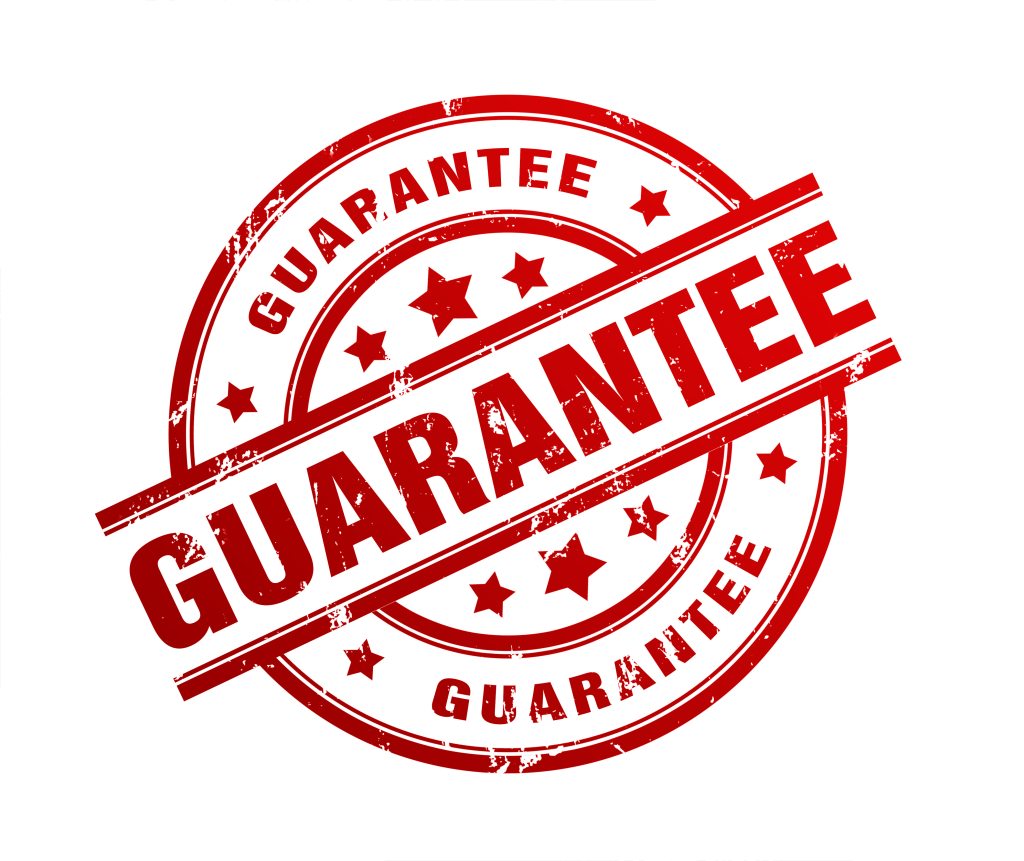 We sometimes take breaks too, so we promise that for any day where we don't enter a competition for you during your membership we will credit you with an extra day's membership for free.

Do you do bulk entries? I've heard they can be excluded
No. Only inferior competition entry services submit hundreds of entries into the same competition website in the space of a few minutes. It is obvious to the promoters that these are bulk entries and will almost always be ignored. WeWin4u operate in a different way, with competitions being entered individually just for you. Of course, this takes us much longer but we believe the results on our winners page speak for themselves.
Mr. Penhearow from Bedfordshire has introduced another member and so extended his own membership by an extra 10 days: "I think he got fed up that five of us were in a meeting yesterday and four of us belong to WeWin4u and all of us have won prizes. In fact just before the meeting one of my colleagues received a call saying he had won another prize… a home entertainment system. By the way I forgot to tell you that I have recently won a National Trust family voucher and about two weeks ago a £100 DAB Radio turned up the post. Fantastic! Thanks for a great service.
Do you enter competitions with 'Captchas'?
Yes. In fact some of our best wins have been in Captcha protected competitions.
Captchas are the selections of images or jumbled text you see in some competitions to try to make it difficult for systems like ours to enter the competitions for you, but our system uses advanced algorithms to solve the puzzles for you, and therefore we can enter you into competitions that no-one else can, giving you an even better chance to win.
WeWin4u is the only competition entry service that will complete Captchas for you.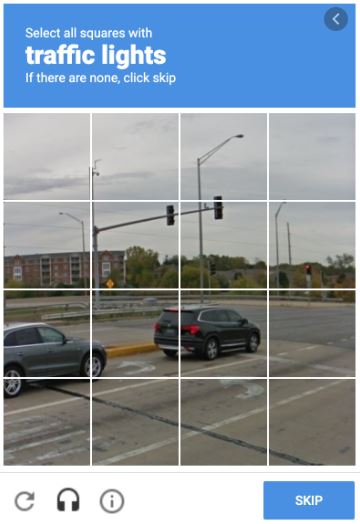 How do I amend my membership details?
If you move house or change the email details you gave to us then please let us know using the Contact page and we'll make the changes for you right away, and of course at no charge.
The vast majority of our new clients come as referrals from existing clients who have won, but check out our winners page if you're still a little unsure – you can read unsolicited emails from real people who have won real prizes.  They took the plunge with WeWin4u and are now very pleased that they did…
Remember, someone has to win these prizes, why shouldn't it be you?